Yurts remain the cornerstone of the glamping craze. Take advantage of their growing popularity by renting someone's yurt or listing your own.
---
Staying in a yurt
The best thing to do before committing to a radical lifestyle change like building a yurt, buying a van or living off-grid is to experience that lifestyle in some limited form. Before investing the time and money into building a yurt, make sure its a structure you feel comfortable in. There are so many yurts around the country that can be rented for the night or the week that vary from the barebone, rustic variety to tricked-out, deluxe yurts.
---
Renting your yurt
Yurts are often not a small investment. Once complete, the cost of building a yurt can total tens of thousands of dollars. These build expenses can often be offset by renting out the yurt on vacation rental sites like Hipcamp. The average rustic-style yurt is rented out for about $100/night. For a $20k yurt rented for a third of the year, the entire yurt could be paid off in just a year and a half. For this reason, yurts can make fantastic rental structures.
There are many ways to boost this nightly rate even higher. A larger yurt could accommodate larger groups. The inclusion of a wood stove, electricity, running water, a toilet and/or shower will widen the group of potential guests dramatically. With these added amenities you could begin attracting visitors who desire the creature comforts that people have come to expect in their short-term rentals. Offering additional activities and gear for yoga, kayaking or horseback riding can all be big bonuses. At the very high-end of the yurt spectrum, some resorts charge upwards of $430 a night! Granted, these yurts are located on some of the most beautiful property in the country with all the bells and whistles of a luxury resort. If anything, this goes to show that the more you put into your yurt site, the more you'll get out of it.
---
---
---
Best practices as a host
There are things you can do to ensure a positive experience for you as a host and your future yurt campers. Through a survey of over 1,000 campers, Hipcamp found that the top amenities for campsites are the following: fire ring/grills, drinking water, toilets and showers, proper signage and the ability to bring pets. On the less tangible side of things, here are qualities Hipcamp is looking for in their hosts:
Be responsive and communicative: We all have questions when in a new place. Your yurt guests are no different! By being available to answer questions and provide recommendations, campers will feel more supported.
Be accurate: No one likes to show up somewhere to have their expectations immediately squandered. By being up front and accurate with the details of your yurt and property, everyone will be on the same page. Does your property require all-wheel drive? Say so! Does your yurt only include a cold water outdoor shower and compost toilet? Don't surprise your guests. Include this information in your listing.
Be inclusive: The outdoors is the great equalizer and will attract a diverse group of people. It's important that your yurt guests feel welcomed regardless of race, gender, sexual orientation, political views, religion, or culture.
---
Previous Chapter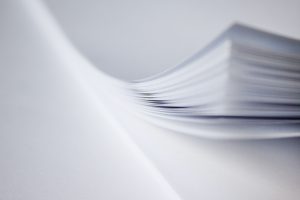 Permits and Legality
---