Introduction
Main specs for American yurt companies (organized alphabetically). Updated December 2019. Pacific Yurts declined to provide information for this website.
---
Interested in yurts? There's no better place to start than right here. Take off your shoes and stay awhile.
---
What is a yurt?
Tell someone you're building a yurt and half the time you'll watch as a look of confusion washes over their face. "What's a yurt?!" they'll often reply. Despite my inclination to tell people to imagine a wood-framed circus tent, the yurt is actually a unique structure with a rich history that stretches back thousands of years. The yurt has been altered and adapted in many ways since its earliest invention, but the basic principles have stayed the same.
There is some debate about what is considered a yurt and what is not. The definition I've developed is a circular structure that consists of lattice walls and a roof built with rafters that adjoin to a center ring. This definition is inclusive of ancient yurts built 2000 years ago and many modern yurts being produced today. There are structures that may be confused for a yurt but do not fit within this definition. I would consider these buildings "yurt-inspired," and they often already have a name of their own. Am I going to call out everyone who makes this common mistake? Not likely. But let's celebrate what these different structures actually are instead of throwing them all into one bin labeled "yurts."
---
Anatomy of a yurt
Let's dig a little deeper into the elements that make up a yurt. The yurt has been perfected over millennia to be an extremely efficient building that relies on compression and tension for its strength. Each ingredient plays a crucial part in this recipe. We'll start from the bottom to the top.
Base: Because of their nomadic origins, yurts were traditionally built directly on the ground. As yurts got bigger and more sophisticated, bases were introduced to allow for elevated flooring. These bases vary quite a bit but are typically made out of wood.
Lattice: The crisscrossing lattice walls begin as compressed sections made out of wood or bamboo. During yurt construction, the lattice expands to become a full-length wall. Their angled construction distributes the weight of everything above it down to the base below.
Rafters: The equally spaced rafters are what make up the frame of the roof. The rafters in modern yurts are typically made of dimensional lumber.
Compression Ring: The heart and soul of the yurt. At the apex of the roof, the center ring is what all the rafters attach to. The weight and load of the roof is partially distributed to the ring keeping the entire structure erect. The ring is often covered by a clear dome skylight.
Cover: The wrapping for this very special gift. The covers for the yurt have evolved drastically over the last century. What was typically made of canvas with felt insulation, is now produced with modern materials like water-proof vinyl and reflective foil insulation.
---
Kit vs From Scratch
Since their American introduction in the '70s, a small cohort of yurt manufacturers now offer their own versions of a kit that includes all the required materials for building a yurt. These kits utilize modern materials and structural engineering standards capable of withstanding extreme weather conditions and decades of use.
You may be thinking, "Hold on a second! This site's own name is a pun on 'doing it yourself!'  You're having a company do all the hard work and you're just assembling the pieces together." Yes, in some ways you're right. However, the modern yurt structure has been refined to a degree that would be near impossible to replicate by hand on your own. For the sake of time and quality, we've decided to build our yurt from a kit as most people here in the US have done before us.
If you would like to go down the path of milling your own ring, constructing precise lattice walls and sewing together an industrial vinyl cover, I wish you all the best. Please document your build and share it. I'll definitely be impressed.
---
---
---
Do I need carpentry experience?
I can count the number of carpentry projects I've undertaken on one hand. I've never made a dovetail joint or framed a stud wall in the past. The tools I own are not top-of-the-line, premium brands. Many of the friends and family who made up our yurt building crew have never picked up a drill in their life. And yet, we managed to build the yurt structure during a weekend with minimal issues. If you don't struggle following along with an Ikea manual, a yurt should not be any more technically challenging. You're working on a much larger scale on a project that requires more people, but advanced carpentry experience is not required.
---
Time involved
The most time-consuming aspect of building a yurt is the very first step. Building the base platform is a process that typically takes 1-3 weeks. Once the base is complete, you'll be pleasantly surprised by how fast the rest of the yurt structure can be erected. Depending on the size of the yurt and the people you have involved, the exterior structure can go from nothing to finished in 2-4 days.
At that point, you'll have a roof over your head and to what extent you build out the interior is entirely up to you. You could move in a mattress that night and call it done. In our case, we wanted our yurt to be a fully functional home with the modern fixings most people have come to expect. For us, the interior build with all its complexity took an additional four months during the coldest time of the year.
This process could have been sped up by building in warmer weather, having additional people assisting or being more conscious about how design choices would affect the build timeline. For example, our decision to use salvaged flooring and sheetrock likely added an entire month and a half to the project. Less time intensive materials could have been used instead.
---
Money involved
There is a wide spectrum of different yurts and yurt manufacturers to match almost every budget. A smaller, traditional-style yurt can run only a few thousand dollars. In contrast, a massive 33-foot modern yurt that includes every additional option offered can cost upwards of $50k.
The value of the entire yurt we built came to a total of roughly $65k. The yurt structure came in at $31k. The platform base cost $10k. The materials that made up the interior (building supplies, furniture, and appliances) cost an additional $24k. There will always be cheaper alternatives to what we did, however, we wanted to create a modern yurt which came with modern costs.
---
Designing the layout
The ideal layout of any home will differ for each individual or family. The layout of the living space in a yurt is no different. Whatever it is you are considering, one thing is certain: space is used efficiently. Doing so means finding furniture that serves multiple purposes. A kitchen island that serves as a dining table. A couch that converts to a guest bed. With the height of the yurt's roof, many people opt for a raised loft that acts as an additional bedroom or storage.
While the circular nature of the yurt can certainly provide many benefits, it also introduces some unique challenges. Almost all furniture and appliances are decidedly square which can look out of place next to the rounded walls of the yurt. By crafting interior walls, you'll create the perfect straight partitions to build off of that can also serve as a method of splitting up the space into natural rooms. We decided not to place our interior room next to any of the exterior walls to encourage unrestricted movement around the perimeter of the yurt.
Some people will connect two or more yurts together to create completely separate rooms. You could have a larger yurt as the main living space and a smaller yurt connected with a walkway for a bedroom or bathroom. Unfortunately, building multiple yurts was not within our budget this time around.
---
Designing the style
For a structure with exposed, natural wood in every direction, it's no question that yurts being built today retain their rustic quality. And for many yurt owners, that's exactly what they want. When I decided to build a yurt, I knew I wanted to do something that few people have done before. I wanted to build a modern yurt with contemporary styling. This meant embracing a neutral color palette with dark stained rafters and lattice painted to blend in with the fabric behind it. Decoration would be minimalist with furniture and a wood stove that eschews any ornamental detail. Clutter would be organized away from view and color would be integrated not with loud paint colors, but with bright lively plants that would bring the outside indoors.
---
Hiring a yurt builder
If you still want a yurt but are not convinced you could build it yourself, there are other options. The growing popularity of yurts in America has introduced professional yurt builders who can be hired to build your yurt for you. The builders I've worked with in the past build over 30 yurts a year and have been doing so for the last decade. Each yurt manufacturer will most likely have their own preferred installer and will be able to direct to the right person.
How much does hiring someone cost? A team of 3 experienced yurt builders will charge upwards of $1500 a day, not including travel and accommodation. Less experienced yurt builders may only charge a few hundred dollars a day.
Unlike normal contractors, yurt builders typically work for a flat day rate for the duration of the build instead of quoting a total project cost. This is because many unexpected things could affect the time involved, from poor site conditions to inclement weather. Most yurt owners, try to do as much of the work themselves and only hire professionals for specialty jobs like the 2-3 days it takes to erect the yurt structure.
---
Shipping
When buying a yurt kit, the various materials will be flat packed for pickup at their factory. Some companies (like Rainier) have everything neatly organized into wooden crates while others prefer plastic wrap and pallets. Regardless of how they pack it, the materials take up a lot of space and will require a moving truck of some kind. The size of the truck will depend on the size of the yurt.
---
Next Chapter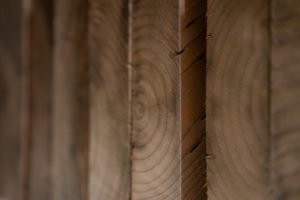 Platform
---