Choosing a Yurt Company
Main specs for American yurt companies (organized alphabetically). Updated December 2019. Pacific Yurts declined to provide information for this website.
---
There's a handful of dedicated yurt manufacturers. Choosing one is a big decision.
---
Considerations
There exist about a dozen manufacturers of modern yurts in North America. A quarter of those companies manufacture the majority of all yurts sold in the US. So how do you decide between them? They will all have their slight design differences. Some of these differences you might prefer over the others (like how their walls attach or how rafters connect to the ring). But personally, I believe it comes down to five main things: craftsmanship, structural integrity, available upgrades, price and customer support.
The best advice I can give is to see the yurts in person. Most yurt companies have a "showroom" that you can visit. Otherwise, you may be able to find a particular yurt brand to rent for a night on places like Hipcamp. Nothing beats studying the construction of a yurt in the flesh. Here are the things to look for and ask about:
Craftsmanship: Everyone can agree that if you're buying a chair, there is going to be a difference in quality from a chair made by Ikea and a chair made from an experienced carpenter. Ikea will use inexpensive materials, larger tolerances, and easy to replicate designs to keep the final cost low. The other will use the finest wood, joinery that has been perfected over decades, and certain design choices that may be difficult to mass-produce but will look and function great. The exact same applies to yurts. The less expensive yurts will work for many but will be missing certain details that you can only find in higher-end yurts. This might include custom metal hardware instead of off-the-shelf hardware, vinyl with welded seams instead of sewn seams or a milled center ring instead of a ring assembled from cut pieces.
Structural integrity: We all want a yurt that's going to stay standing through a bad storm. Some yurts are more equipped at doing that than others. The thickness of the lattice, size of the rafter and the type of connections between these pieces are all contributing factors. Some yurt companies include beefier materials as standard, some companies include it as an added upgrade, and others don't offer it at all.
Available upgrades: These are the things everyone likes to think about. There are aesthetic options like the color of the vinyl or options for different sized windows. But there are also functional upgrades like awnings, insulation, and rafter bracing. Not all companies offer the same upgrades.
Price: All of the aforementioned qualities will affect the final price of the yurt. A center ring that takes 5 hours to produce will be more expensive than a ring that takes 2 hours to produce. Custom fabricated hardware will be pricier than off-the-shelf. To some, the higher price is justified. To others with a limited budget, the higher-end yurt companies may be out of reach. And that's okay. There are other options.
Customer support: Last, but certainly not least. There's something to be said about a company that responds to questions quickly with meaningful insight. These will be the companies who are likely to be responsive if something doesn't quite make sense during the install or if a particular part needs to be replaced. Another good sign of companies caring about their customers is the warranty they offer on various elements of the yurt. You'll want a company that stands behind their product.
---
---
---
Why we chose Rainier Outdoor
Out of all the options (and we considered all the options), we decided to go with Rainier Outdoor for our yurt. My initial goal was to try to design a contemporary yurt that married form and function. After seeing the Rainier facility and speaking with their team, I was convinced that a company with the ability to successfully apply such modern technology and engineering to an ancient structure like a yurt would be the ideal partner in my journey of creating a truly modern yurt. Rainier was not the only yurt company interested in joining this crazy project, but ultimately Rainier was the company we chose to go with.
Rainier Outdoor's offerings are certainly the upper echelon of the industry. Their premium yurt has all the craftsmanship and structural details I mentioned earlier with a price tag to match. However, their customer service alone is worth the price.
Most people's first contact with Rainier Outdoor is Dana Hendel (the self-proclaimed Yurt Girl). I will agree with others in saying her reputation precedes herself. She was always on the ball, answering all of my questions promptly. I highly recommend reaching out to her if you're interested in buying a yurt.
---
Buying used
While buying a new yurt will provide spotless materials and remove all of the guesswork about the yurt's condition, there is always the option to buy a used yurt. You'll find used yurts for sale on Craigslist or Yurt Trader quite often. Sellers are often looking to explore other alternative dwellers or more often than not, county officials have red-tagged an unpermitted yurt for removal. One man's loss is another man's used yurt. Check out the yurt's condition in person. Ideally, it has been well-maintained and kept clean. It is not uncommon that sellers stipulate that the new owners deconstruct and transport the yurt themselves. Take into account the additional time and money that may involve. And finally, do NOT send any money before meeting the buyer in person. I have personally reported yurt scams you'll find on Craigslist often accompanied by a ridiculously low price and a sob story.
---
Previous Chapter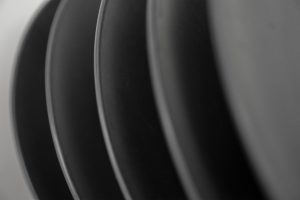 Is it for you?
Next Chapter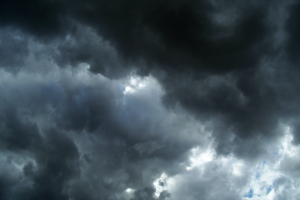 Safety and Security
---